Where Meditation Meets Daily Life
MF 47 - Questioning solitary confinement and the Prison Industrial Complex with Johnny Perez
Sicco Rood interviews meditation teachers of various wisdom traditions
Jul 16 2016
MF 47 - Contemplating torture in solitary confinement with Johnny Perez
Johnny Perez is a non-attorney advocate at the Urban Justice Center Mental Health Project (MHP), a civil legal services firm that provides legal and social work services to people with serious mental illness. At the Urban Justice Center, he is assigned to MHP's Safe Re-entry Project, where he works with people with mental illness and histories of incarceration, to connect them to the services in the community that will assist them to attain better measures of recovery and gain the stability necessary to avoid further contact with the criminal justice system.
Mr. Perez also works to change unjust policies and practices in the criminal justice system through his participation in the Jails Action Coalition, the Campaign for Alternatives to Isolated Confinement (CAIC), and the New York Reentry Education Network. Johnny is also a member of the New York City Bar Association's Correction and Reentry Committee.
Drawing on the wisdom of thirteen years of direct involvement with the criminal justice system, Johnny has testified at the NY Advisory Committee to The US Civil Rights Commission about the inhumane treatment of teenagers in solitary confinement in state prisons and city jails. He is a sought after speaker having been invited to speak at Cornell Law, Fordham University, Amnesty International, and at the American Justice Summit where he discussed the cycle of incarceration with Nightline News anchor Ju Ju Chang.
Johnny is currently completing his Bachelor's degree in Criminal Justice at St. Francis College while also completing his first nonfiction book: Prison: The Upside Down Kingdom.
(What follows is a summary transcript of the interview. Listen to the episode for the full conversation)
What were some of the events that led up to you spending 3 years in solitary out of a 15 year prison sentence?
The first time I landed in solitary I was 16 years old, and ended detained in Rikers island here in New York City for gun possession. Ended up incarcerated for 8 months for having a gun on me. While I was in Rikers Island, I got into a fight with an individual over the phone. If you don't belong to a gang, you can't use simple entitlements that every person that's detained can use, like using the phone. Johnny got into a fight over the phone and as a result was given 60 days of solitary confinement.
One of the things that made the situation worse, was that the person that brought the food, breakfast and lunch, belonged to the same gang of the person I fought over the phone with. So for the first two weeks, I didn't eat breakfast and lunch as a result. As a 16 year old it was challenging, lot of psychological and physical adversity as a result.
As an adult when I was 21 years old I was sentenced to 15 years of prison for robbery in the first degree in which I served 13 years of that, with a total of 3 years in solitary confinement.
My reaction as an adult was a whole lot different as an adult in solitary then as a teen. Now, years later, I'm a re-entry advocate at a non-profit law-firm at the early justice center. I've dedicated my voice, past experiences to creating alternative solutions to solitary confinement.
Can you tell me what that was like to be in solitary confinement?
The cell is very small, very quiet, maybe about the size of a small parking space. I'm 6 feet tall, and can stretch my arms out horizontally and touch both walls in a lot of the cells I've been in. During the summer, the walls start to sweat it's so hot. During the winter, it gets so cold you have to keep your head under the covers. Except you can't do that, because every hour an officer walks by your cell, to make sure you're alive and according to protocol, they have to see your skin. They leave all the lights on during the night and day too for security purposes, so it's hard to sleep with the light on.
It disrupts your circadian rhythm...
Yes, greatly, to the point where you lose track of time and even the dates. I'd try to keep a calendar to keep track of the days. Because one of my fears was that I would be there in prison for longer than I needed to be.
Continue reading shownotes and find the episode here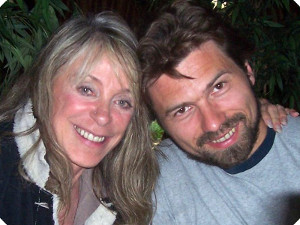 About Sicco Rood interviews meditation teachers of various wisdom traditions
Lives in the Anza Borrego desert.
Click here to see the full author's profile
Recent Episodes
MF 48 - Mindful Communications with Gregory Cheffron
MF 47 - Questioning solitary confinement and the Prison Industrial Complex with Johnny Perez
MF 46 - Reconnecting with Nature through Eco-Therapy with Laurel Vogel
MF 45 - Stepping Out of The Busy-ness of Daily Life Into The Sanctuary of Our Heart with Bruce Davis
MF 44 - The Role of Mindfulness, Gratitude, & Peace Practice in Islam with Rose Hamid
MF 44 - The Role of Mindfulness Gratitude Peace Practice in Islam with Rose Hamid
MF 43 - OMG I can Meditate! Guided Meditations to Help Develop a Regular Meditation Habit with Lynne Goldberg
MF 42 - A Life Time Commitment to Zen Meditation Practice after 12 Steps with Sandy Haskin
MF 41 - Best Wishes for 2016 and Timeless Moments
MF 40 - Sound Healing Meditation & Resonance with Mark and Denise