Where Meditation Meets Daily Life
MF 41 - Best Wishes for 2016 and Timeless Moments
Sicco Rood interviews meditation teachers of various wisdom traditions
Jan 19 2016
MF 41 - Best Wishes for 2016 and Timeless Moments
This is a mini episode, just chatting about the past year and what the next year might look like. Hoping to give you as much value as possible, and get more illuminating interviews lined up.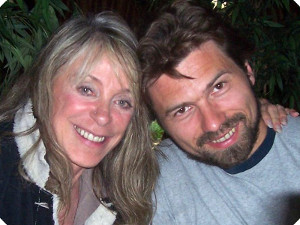 About Sicco Rood interviews meditation teachers of various wisdom traditions
Lives in the Anza Borrego desert.
Click here to see the full author's profile
Recent Episodes
MF 48 - Mindful Communications with Gregory Cheffron
MF 47 - Questioning solitary confinement and the Prison Industrial Complex with Johnny Perez
MF 46 - Reconnecting with Nature through Eco-Therapy with Laurel Vogel
MF 45 - Stepping Out of The Busy-ness of Daily Life Into The Sanctuary of Our Heart with Bruce Davis
MF 44 - The Role of Mindfulness, Gratitude, & Peace Practice in Islam with Rose Hamid
MF 44 - The Role of Mindfulness Gratitude Peace Practice in Islam with Rose Hamid
MF 43 - OMG I can Meditate! Guided Meditations to Help Develop a Regular Meditation Habit with Lynne Goldberg
MF 42 - A Life Time Commitment to Zen Meditation Practice after 12 Steps with Sandy Haskin
MF 41 - Best Wishes for 2016 and Timeless Moments
MF 40 - Sound Healing Meditation & Resonance with Mark and Denise